Watch our KCAL TV Fitness Episode: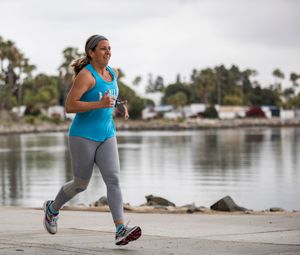 what makes us different
Our mission is to Make Fitness Fun! Here at Long Beach Boot Camp we provide motivational training packed with fun and energizing activities designed to help you reach your fitness goals, lose weight, get stronger and be more fit and happy. 
We strive to offer safe and effective small group training sessions, to educate on how to incorporate local and fresh foods to fuel your body, and to raise your self-awareness to enjoy a fulfilled life. 
Long Beach Boot Camp is for all fitness levels, men and women, with no maximum age limit. There's no "too young" or "too old" or "too fit" or "too un-fit" category. All trainings are led by certified trainers who can offer modifications to any exercise. 
All you have to do is SHOW UP!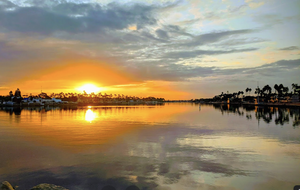 first outdoor bootcamp in long beach
Long Beach Boot Camp (LBBC) has been helping people gain balance, energy & strength since 2005. We have inspired minds and changed lives and bodies of over 2000 members. 
In June 2017, Shannon Paul the founder of LBBC handed the leadership and ownership baton to a passionate, energetic trainer, Karolina Soltani, who has been with the team since late 2015. Karolina's vision for Long Beach Boot Camp is to create a healthy, fit and safe community and MAKE FITNESS FUN again which has brought a lot of media attention. 
In August 2018 LBBC has been featured in a lifestyle television show called "This is LA" covering what's hot and trendy in the LA area. The episode was aired on CBS2 KCAL and was very well received by our community. Watch it on our website! Just scroll down the page and hit play.
In April 2019, Long Beach Boot Camp was invited by Danielle Chavalier and Chris Mingay from AXFIT to cooperate and develop a training guide. AXFIT Training Ideas is a company from Canada, with a huge following on Youtube, that provides training blueprints to trainers and bootcamps all over the world. 
In 2020 the pandemic hit but that did not stop us. After about 3 months in the virtual space, we went outdoors again and were considered the safest place to work out. With lots of space to spread out all participants and no equipment sharing, we were the most popular fitness provide in the entire city. This earned us another BEST OF award! 
You can also read about Long Beach Boot Camp in VOYAGE LA and in Alamitos Bay Neighbors.
train solo or with a partner