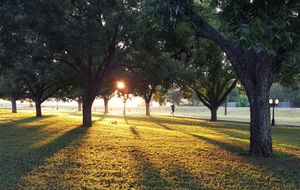 Locations
From Belmont Heights & Belmont Shore, to Junipero Beach, Bixby Knolls and Signal Hill. We take bootcamp to several Long Beach neighborhoods so people can experience and fall in love with our style of fitness: positive, engaging, outdoors and FUN! See below where we are on what days. You will also see Bootcamp location details on our schedule when booking a class.
Overwhelmed? Find below the class time that works for you or the neighborhood you live the closest to and click on the corresponding map or 'NAVIGATE ME' button to get the exact driving directions.
Belmont Heights
Marine Stadium Park
5255 E Paoli Way Long Beach, CA 90803
9:00 am

 

-

Mon, Tue, Wed, Thu

5:30 pm

 -

Mon 

8:30 am

 

-

Saturdays
PARKING
Park in the lot near water side (entrance to parking lot on Paoli Way) or if you miss it, park on Eliot St and walk towards water near parking lot. We gather very close to start time.  
*Due to the Farmer's Market on Wednesdays, the evening sessions will meet on grass across the street at the Playground of Marina Vista Park (please see below)
MArina Vista Park (530A)
Tennis Courts
5355 E Eliot St, Long Beach, CA 90803
• 5:30 am - Mon thru Thu
Park in the lot off Eliot Street, in front of tennis courts and playground.
Note:  Friday 530am class meets at Horny Corner courts (see directions below). 
530 PM Wednesday (Summer & Fall)
Marina Vista Park - Colorado St. (Summer/Fall only)
5300 E Colorado st Long Beach, CA 90803
5:30 pm - Wednesday ONLY in Summer & Fall
PARKING
Park on Colorado St. by Santiago Ave.  Due to the Farmer's Market at Marine Stadium taking place Wednesday afternoons, our 5:30 PM session is across the street which has more shade, less foot traffic and more parking.  Please allow extra time to find the location and set up.
We set up under the trees close to the street.
Note: In the Winter we move closer to the tennis/basketball courts (see directions  Marina Vista Park).
Belmont Shore - Horny corner
Horny Corner (Beach) - 645am
57 Bay Shore Ave, Long Beach, CA 90803
PARKING
Street parking (free but limited) along Bay Shore Ave, 54th Pl (only on one side) or adjacent streets. Allow extra time to find parking. Or head over to a free parking lot off Ocean Blvd. by 54th Pl (bay side, not ocean) and allow a couple minutes to walk over to our training spot. 
*Note:  It is a 45-min class and the only one on the sand. Please wear shoes as the  workout is on hard sand. Bring a towel instead of a mat, weights and water.
Horny Corner COurts
Horny Corner Basketball Courts
5415 E Ocean Blvd, Long Beach, CA 90803
5:30 am

 - Fri (check Marina Vista Park for 530a classes on other days)
PARKING:
Lot on Ocean Blvd. by 54th Pl by playground on the bay/canals side (not on ocean side) - FREE! And plenty of space. Entrance to the lot is away from Bayshore Ave (going from 2nd street, turn left on Ocean Blvd and make a U-turn where allowed. Park in any of the marked stalls closest to Bayshore Ave. Walk over towards the water.
*Note: This is not a beach/sand workout. Bring a mat, weights, water, and proper workout shoes.
BIXBY KNOLLS
Los Cerritos Park (Bixby Knolls) - 6AM
3750 Del Mar Ave, Long Beach, CA 90807 (tennis courts)
6:00 AM - Tue & Thu
This 7-acre park offers lots of space, grass, and even hills!  Class meets on the tennis courts. We gather close to start time.
PARKING
Park on Del Mar Ave (south side), and watch for street sweeping on Wednesdays. 
JUNIPERO BEACH
Junipero Beach (on grass) - 5:30PM
1 Junipero ave, Long Beach, ca 90803
5:30 pm - Tue & Thu ONLY
Bootcamp goes to Junipero Beach on Tue & Thu (instead of Marine Stadium). This workout is on grass, not sand, beach level (not the bluff).
DIRECTIONS & PARKING
From Ocean Blvd turn onto Junipero Ave going down towards the beach. Go down the ramp, turn right when you reach the parking lot and park near the end. 
Please allow extra time to pay for parking (pay station or via mobile app). Free parking along Ocean Blvd. is also possible but tough to find. 
Signal Hill
Signal Hill - Fridays ONLY
2351 Dawson Ave, Signal Hill, CA 90755
9AM – Friday 
PARKING
Meet at Hilltop Park (park on Dawson or Skyline).
Note: this is not a stationary workout. We move (jog or walk) from place to place. No mat or weights needed. Bring water and a resistance band (loaners are available).
Both runners and power walkers are welcome to join!
SEASONAL CLASSES
Meditation
S Termino Ave, Long Beach, CA 90803 (Summer)
PARKING
Beach Location (Summer Months) Park in paid lot adjacent Belmont Pier at the end of Termino Ave. Class meets on sand near pier.  Please allow extra time for parking and setup.
Be mindful and arrive early (No late arrivals please). For more info and what to bring go to "schedule" and click on the class description.
BACKUP LOCATION
BevMo! / Trader Joe's Shopping Ctr
2533 E Pacific Coast Hwy, Long Beach, CA 90803
5:30 AM ONLY  
This is instead of our Marine Stadium sessions during rainy days only.
During heavy rain we set up under a big awning next to BevMo. Please note this is still still an outdoor class. This spot can keep us dry even during a heavy downpour.
PARKING
Park to the right of BevMo's entrance