Not Your Usual Workout
We do fitness a little different than everyone else... WE MAKE IT FUN! 
We play games, do relays, make each session different yet fun regardless of age or fitness level.
And we do it OUTDOORS in 5 beautiful locations.
From group fitness, personal and partner training to corporate wellness & kids camps. We have it all!
Learn about our Programs & Start Your Fitness Fun Today!
several programs to chose from
Group FitnesS
Not Your Usual Gym Workout for sure. Fun, Outdoors & for All Levels
Flexible P

lans, Class Passes & Drop-ins
Enjoy the beautiful locations our sessions take place at.
Click below to see options & find one that fits your goals & budget
PRIVATE TRAINING
Personal & Partner Training that fits YOUR schedule
Full hour and Express (30 min) sessions
Affordable packages and the accountability & support you need
Click below to see options. Contact us to schedule your complimentary 45 min session.
MORE FUN - CHECK OUR SPECIAL EVENTS!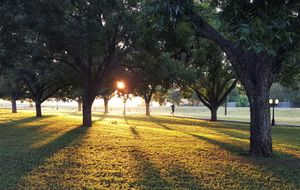 This is Sheri... Watch her video and get inspired!
Real People - real reviews